Do You Have A Project We Can Help With?
Specialists in Telecommunication Maintenance for 30 Years
Mechanical Telecommunication Services in the Southeast, Fixed4You.com, is an independently owned and operated web mechanical services company. Fixed4You started as a full service telecommunication repair company in 1988. Mechanical Telecommunication services have become imminent in the 21st Century as we move more and more into the digital space. Fixed4You provides Florida and the surrounding Southeast United States the best service when you need it most. We repair and service telescopic mast systems for broadcast networks such as: ABC, CBS, NBC, FOX, & Turner broadcasting. Working closely with companies such as WILL-BURT AT&T, T-Mobile, Sprint, Verizon and other communication companies, we make sure repairs are completed in a timely manner, within budget and project scope.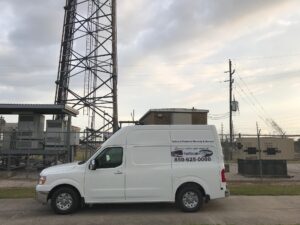 Our Core Values
Businesses are successful because they have a core, a foundation of beliefs with a sense of importance and urgency. At Fixed4You, we believe in providing the best service at reasonable prices, along with being extremely efficient. Our philosophy is to provide excellent + creative solutions to fix our client's problems, even under the most demanding circumstances, which has helped us evolve our business over the years. As soon as your request a free quote, we make sure you become top priority! As the best mechanical telecommunication services in the Southeast, we have the best service when you need it most.
Recent Works
Since 1988, Web Mechanical Services / Fixed4You has provided work across the Southeast United States, repairing multi-million dollar yachts for telescoping towers, generator repairs and parts distribution valving. In Central Florida, Fixed4You worked with Walt Disney World on hidden telescoping light towers and hydraulic operated doors with mechanical personnel lifts. Fixed4You has built solid relationships with local emergency management operation centers with multiple cellular towers, as well as network communication companies all over the Southeast.
"We take pride in our reliable services, creative solutions and client satisfaction."
YACHTS
knlavey
2020-04-29T05:05:44+00:00
RV's
knlavey
2020-04-29T05:00:18+00:00
MOBILE MAST PROJECTS
knlavey
2020-04-29T04:56:19+00:00
Expert Partners Agree
"During hurricane Andrew, Web Mechanical Services (Fixed4You), was onsite within hours of the disaster, assisting our technicians in assessing and repairing usable assets under extreme conditions."
"Completely competent repair facility. Ready to go when we need them."
"Fixed4You was called in and asked to rebuild a Castle lighting project with a very short lead time. The professionalism and expertise shown was second to none."
"During a tornado episode in the Birmingham area, Web Mechanical Services provided emergency services, repairing three of our portable mast sites. The sites were back in service within 24 hours."
"During a wild snowstorm in Arkansas, Web Mechanical Services, repaired three portable towers, ensuring that communications in that area would not be compromised."
Trusted Partners
Our trusted partners include: WILL-BURT, ATT, Cricket Wireless, Sprint, Walt-Disney, Southern Link, just to name a few. If you want to become a trusted partner with Fixed4You.com, please contact us.
We are the best Web Mechanical Services out there. Along with fixing telecommunication equipment, we can work on mobile vehicles such as Class A motorhomes, Yachts and custom 18-wheelers. Let us know how we can help today.
Only takes a few seconds!